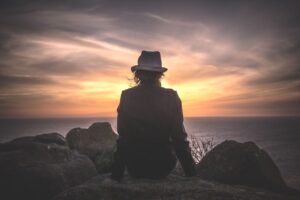 Would you say that you take care of everyone and everything while you often come last?
Are you asking others for permission or validation and are worried about what other people think of you?
Are the decisions and suggestions of others more important than what you really wish to do?
Are you so busy being in charge than you become irritable when you don't receive the gratitude, acknowledgement and praise that you feel you deserve for everything you have been doing?
Being of service by expressing your innate gifts and talents connects you to your soul's purpose, while seeking the acceptance of others roots from the limiting and false belief that the acceptance of others equals love.
We all have the needs to be loved, heard, acknowledged and accepted for who we are. The self-limiting thoughts and patterns that you formed while growing up beame a way of life for you without you being aware of it. Every time you feel disappointed, hurt, jealous, upset and misunderstood you are receiving signals that offer you the opportunity to understand your habits and change them.
Allow me to guide you in discovering what has been holding you back from feeling truly fulfilled, whole and loved.
Click here to make your appointment today or head over to my website! 
I look forward to hearing from you!
Sending you many blessings from my heart to yours,
Tanja