Transformation and Healing
"Cherish your visions and your dreams as they are the children of your soul, the blueprints of your ultimate achievements."
~ Napoleon Hill
Hello lovely soul,
For many years I had a longing in my heart. By listening to the calling of my soul, I went through a powerful transformation. Deep introspection, healing and spiritual growth combined with inspired action steps allowed me to call in everything that my heart was longing for. 
I started my studies of the healing arts more than 15 years ago and earned certifications and insights in Holistic Life Coaching, Yoga Instruction, Reiki Master, Reconnective Healing, Chakra Balancing, Meditation, and more. All of these have helped me to expand my awareness, heighten my intuition and encouraged me to share these gifts with you. Are you ready to take the plunge? I have been there and would be honored to support and guide you along your journey!
Therefore it may come as no surprise that I am passionate about empowering you in following your Heart, unleashing your radiant inner brilliance and in manifesting your Dreams! Allow me to support you in transforming old limiting beliefs into radical self-acceptance.
Be Your Own Kind of Beautiful! Shine Your Light!
– Tanja Alexandra Kern
Yoga, Empowerment Coaching, Wellness, Stress-Release, Aromatherapy, Reiki healings and Reiki Trainings, Guided Meditations, Chakra Balancing, Angel Card Readings and workshops.
Leading retreats, workshops and classes focusing on the integration of the ancient wisdom traditions of yoga, transformation coaching, energy healing, meditation, intuitive card readings, aromatherapy, and more.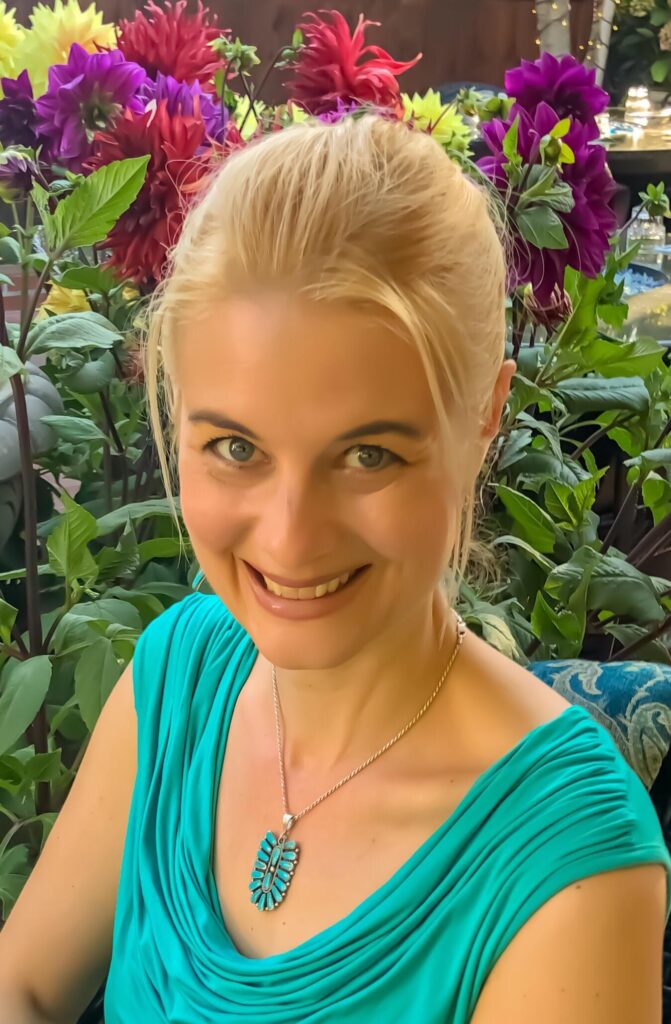 Tanja
I am passionate about helping you break free
from what's holding you back to living your full potential.
By applying a range of ancient healing techniques you will
be able to release what's been holding you back from
living a life you love.
Have you ever really pondered what it is that you really want? Maybe nobody has ever asked you this question. And you [...]
Everyday life keeps us busy and it is common to get stuck in a routine. In some way keeping a regular [...]
This year has brought up anxiety and fear of uncertainty for a lot of people. The circumstances have caused us to [...]
"You have to find what

sparks a light in you so

that you, in your own way,

can illuminate the world."
When I first reached out to Tanja for her services, I was feeling completely lost and stuck in my own negative head-space. I was on the verge of depression; and even though yoga and meditation were really foreign tools to me at the time, I was willing to try anything to help clear my mind. From the moment I walked into her studio, I immediately felt safe, calm and welcome.
Tanja is a natural energy reader and has a very gentle, warm energy of her own.
I had the honor to work with Tanja recently for my Second Degree Reiki attunement. It was such an amazing experience. Tanja has a way about her that makes you feel right at ease from the first moment. She is so intuitive, kind and compassionate and creates such a soothing, calming environment around her that you cannot help but be open to her magical energy. Then to be attuned by this Reiki Master was like traveling through ancient times and having many doors open to me. It was a beautiful and magical experience that I won't ever forget. I highly recommend Tanja Kern for anyone searching for a spiritual Reiki journey-she is truly gifted and a Master in the art of healing.
Received my Reiki 2 attunement session with the lovely Tanja and I couldn't have imagined a more perfect person to do this with. She is a true light and made me feel extremely relaxed and comfortable. Loved her angel cards as they revealed exactly what I needed at this moment of time. I recommend her to everyone, her energy will leave you inspired and positive, being in the present moment. Doing Reiki now is a blessing and I am extremely grateful.