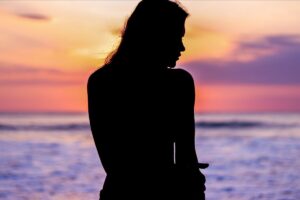 We all share the common needs for love, safety, health, happiness, and well-being. The definition may vary, however, there is a way to measure how content you are by looking at these few aspects:
1. Do you feel generally grateful and express gratitude or do you tend to focus on what is lacking in your life?
2. Do you suffer from frequent self-criticism, judgement and comparison or do you practice self-empowerment, inner peace and reflection?
3. Do you have a purpose in life that gets you out of bed in the morning or do you dread another day of work and chores?
4. Is your tank of well-being filled or drained? What does nourish or drain your tank? And how can you find a balance between the two?
The answers may vary from person to person and where you are in your life.
Remember to be honest in your answers and see if you can implement more nourishment and self-care into your life. 
Here are a few examples:
– Work
– Cooking/Baking
– Paying bills
– Social Media 
– Marketing
– Gardening
– Grocery shopping
– Cleaning the house
– Spending time with loved ones/Friendship
– Dancing
– Reading
– Walking the dog
– Parenting
– Being in nature
– Taking a bath
– Eating nourishing foods
– Laugh and Play
– Spiritual Practice
– Yoga 
– Meditation
– Music
– Spending time with/rescuing/petting/helping animals 
– Traveling
Simply becoming aware of whether your well-being tank has been depleted and as a result you have felt tired, irritated, impatient and anxious or whether your have been nourishing yourself and have been feeling vibrant, content and at ease can make a big difference. 
I would love to hear from you! Please post your comments, feedback and thoughts underneath this blog post on my website or send me an email. 
I look forward to hearing from you!
Sending you many blessings from my heart to yours,
Tanja