Strength and Flexibility
for Body & Mind
Strengthen & Tone Your Body

Calm and Center Your Body, Mind & Nervous System

Relieve Anxiety & Depression

Enhance Attention, Mindfulness and Concentration

Reduce Inflammation, Muscle strains, Aches & Pains

Improve Sleep, Heart Health and Breathing

Improve Overall Health, Happiness & Wellbeing
The undivided attention of private yoga sessions ensures your understanding of proper alignment and therefore the safety of your practice. 
In a private yoga class Tanja tailors the class entirely to your needs. If you are new to yoga, haven't practiced in a while, would like to work on specific issues, develop a home practice, work on personal challenges or specific poses, or check your alignment, a private class with a dedicated teacher will support you in deepening your yoga practice. 
In India, where yoga originated, yoga is traditionally practiced in private session with a yoga instructor. This approach allows the teacher to work with you on your very individual yoga journey. Together we develop a custom-tailored program that you can take home with you and practice on a regular basis.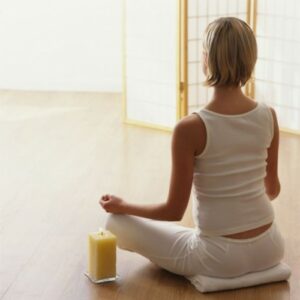 Private Yoga session:
60 minutes  $100
90 minutes  $125
60 minutes $ 80 (per session in multipack of 10 private classes)
"True yoga is not about the shape of your body,
but the shape of your life.
Yoga is not to be performed;
yoga is to be lived.
Yoga doesn't care about what you have been;
yoga cares about the person you are becoming.
Yoga is designed for a vast and profound purpose,
and for it to be truly called yoga,
its essence must be embodied."
~ Aadil Palkhivala
"Compassionate, personalized, and mindful. These are the words that best describe my yoga experience with Tanja. Her weekly yoga practice helped me find more balance and focus during a transitional (and sometimes stressful) time in my life. I've never met an instructor so willing to tailor each class to the needs of her participants, while still being able to challenge each of us to discover new limits to our abilities. I am extraordinarily grateful for the loving guidance Tanja provided. The accepting, care-free environment she creates in her studio was a unique and refreshing welcome back into a yoga practice.